Spa
Our award-winning luxury spas launch a new menu offering a wide range of customised wellness treatments and packages, taking you on a journey of discovery to a realm of ultimate relaxation.
The opulent facilities have highly-experienced therapists to provide the likes of aromatherapy, traditional Chinese and foot massages, as well as herbal ball compresses, body scrubs and facials.
Treatments can be tailored to your personal needs, giving you a unique experience in the soothing and tranquil surroundings of the spa suites, which are fully equipped with steam room, sauna, shower and Jacuzzi.
Our signature Ancient Cambodian Spa Therapy (ACST), inspired by the rich wisdom and traditions of ancient Khmer culture, features a nurturing body scrub with local coffee grounds, a hot herbal ball compress, and a powerful oil-free massage. There is the option to have the ACST performed by 2 therapists as a 4-hand massage that doubles the benefits! An absolutely powerful therapy for stress reduction and relaxation.
---
---
THE ELIXIR OF LIFE SPA

Indulge in the largest all-suites luxury spa offering a wide array of rejuvenation, wellness and beauty packages, manicure, pedicure and hair to pamper your body, mind & soul.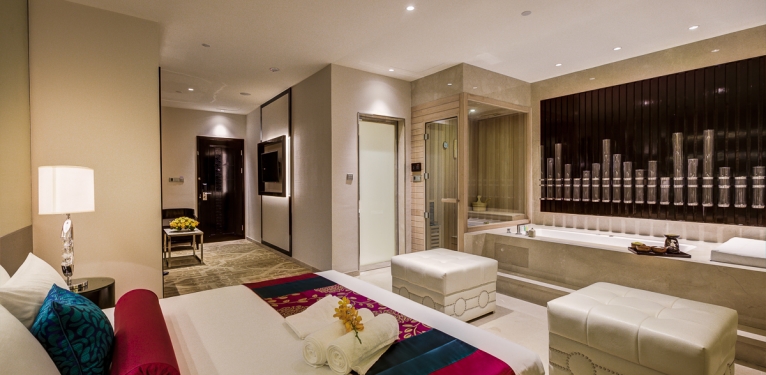 Opening Hours:
 24 hours
Phone:
+85516228852

Ext : 32067/32068

Email:
nagaworldspa@nagaworld.com
Location:
Level 21, NagaWorld2
World Luxury Spa Awards Winner 2018-2022
HAIR & NAIL SERVICES
Unwind in a relaxing massage, a beautiful manicure and pedicure, and a fresh new look from the hair salon at the award-winning spa The Elixir of Life at NagaWorld2.
Indulge in the moment and feel completely refreshed and rejuvenated!
Opening Hours:
 11am-8pm
Phone:
+85516228852

Ext : 32067/32068

Email:
nagaworldspa@nagaworld.com
Location:
Level 21, NagaWorld2
---
THE SPA AT NAGAWORLD
Jum Reab Suo, Welcome to The Spa at NagaWorld
The Spa at NagaWorld, a luxurious spa honors guests on a journey of transformation and exploration, in a nurturing and authentic environment, inspired by the rich wisdom and traditions from ancient religious architecture. With experienced therapists, The Spa journey will make you embrace the joy of true rejuvenation with the promise of absolute indulgence and relaxation. Friendly smile greetings at the foyer right before you are promptly swept into the suite rooms fully furnished and equipped with steam, sauna, shower and jacuzzi facilities. The Spa at NagaWorld presents a luxurious experience where customers can find balance and harmony in breathtaking ambience.
Come and experience The Spa at NagaWorld a holistic approach to a complete wellness.
Spa Suggestions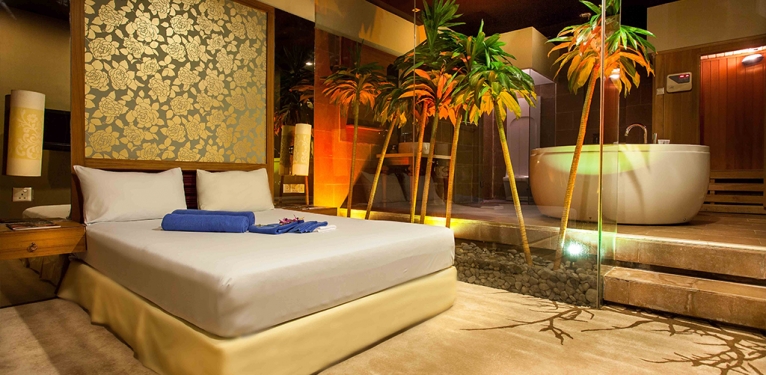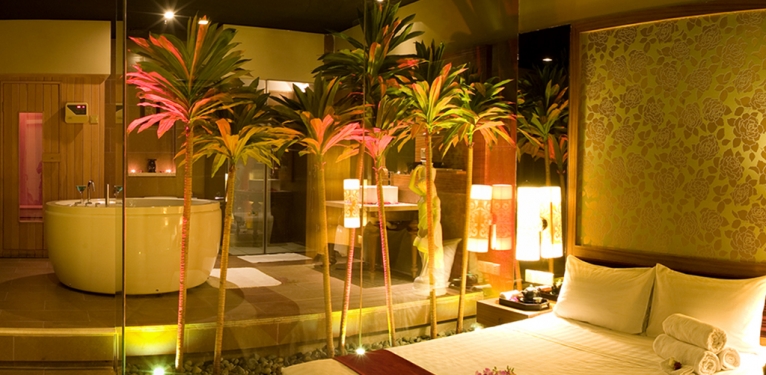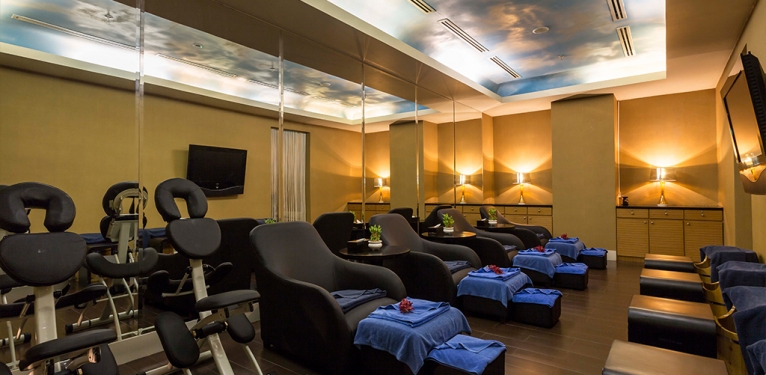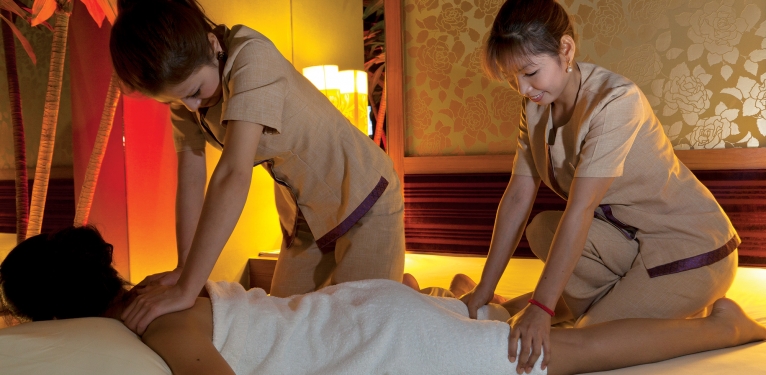 ANCIENT WELLNESS (180 min)
Traditional ginger or natural herb scrub. Hot herbal compress massage 4 hands Ancient Cambodian Spa Therapy

This 4-hands ancient signature massage aims to improve circulation and increases flexibility of the body. The Ancient Cambodian Spa Therapy was first developed as a joint promotion between NagaWorld and Ministry of Tourism. It was officiated in 2009 and the ceremony was witnessed by Ministry of Tourism, LCT. H.E. Men Sam An, Deputy Prime Minister of Kingdom of Cambodia. This oil free ancient technique is performed with the therapist gently stretching you into semi yoga-like positions and applying deep, rhythmic pressure. ACST is a powerful massage that aligns the body's energies, improves circulation and increases flexibility. You will be moved, loosened and stretched in this session. ACST can also be performed by 2 masseuses at the same time or commonly known as 4 hands ancient massage. This method doubles the benefits of your treatment, so pamper your body with this rewarding massage!

This Khmer massage has been adjusted to offer the convenience of a massage bed where you experience the same great stretches, special techniques and fantastic results of Ancient Cambodian spa therapy.
Opening Hours:
24 hours
Phone:
+855 15228852

Ext : 7873 / 7875

Email:
nagaworldspa@nagaworld.com
Location:
Level 1, North Wing
Spa Operator of the Year 2014 – 2016 The Ministry of Tourism of Cambodia
World Luxury Spa Awards Winner 2016 – 2022