Getting Here
Getting to Phnom Penh
Located at the heart of the South-East Asia region, Cambodia shares its borders with Vietnam, Thailand and Laos. You can come to Phnom Penh either by plane, bus or ferry: you will find below useful information to organize your trip.
Becoming little by little a hub in Indochina, Phnom Penh's International Airport has 39 airlines transiting from all around the globe transiting within its grounds.
Please find below the list of Airlines coming to Phnom Penh (from South East Asian Countries):
The list of Airlines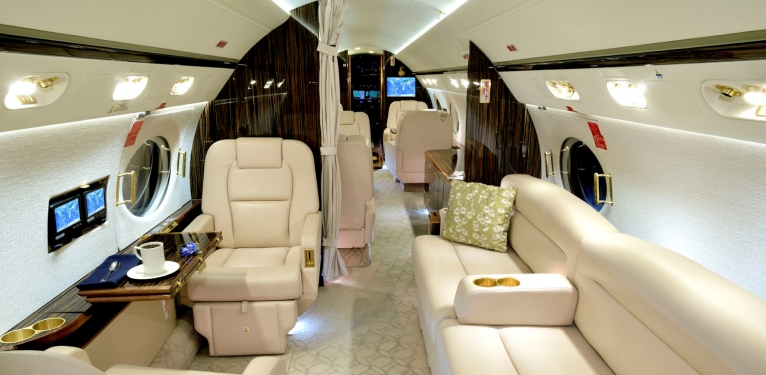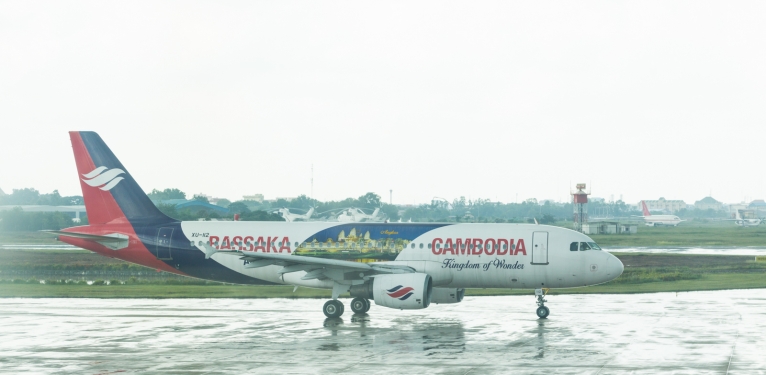 By NagaWorld Bus
NagaWorld also proposes a package featuring 3D/2N with a round-trip in a Limo-bus from Ho Chi Minh City, find out more details here!
By other buses
Phnom Penh does not have any centralized bus station, buses from various companies such as Phnom Penh Sorya Transport, Capital Tours and GST Express operate bus services to & from the unofficial station at the Southwest corner of the Central Market.
Please find below a table listing the major bus companies connecting Phnom Penh with the surrounding important cities.
FROM HO-CHI-MINH CITY, VIETNAM
FROM BANGKOK, THAILAND
FROM PAKSE, LAOS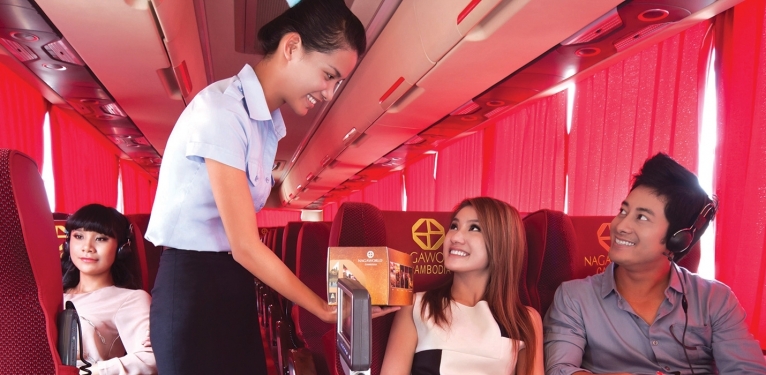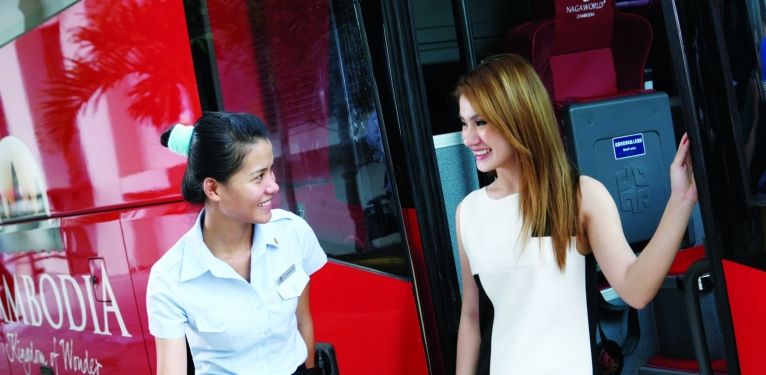 FROM SIEM REAP
Ferries connect Phnom Penh to Siem Reap and the journey is estimated to be four (4) to five (5) hours. A ticket cost is approximately USD25. These ferries arrive either at Phnom Penh Ferry Port (on Sisowath Boulevard) or on the Riverfront (near street 104).
FROM HO-CHI-MINH CITY, VIETNAM
Some companies organize also a boat trip from Ho Chi Minh to Phnom Penh of at least 2 days with 1 night at Chau Doc (Vietnamese side) where people will change boats.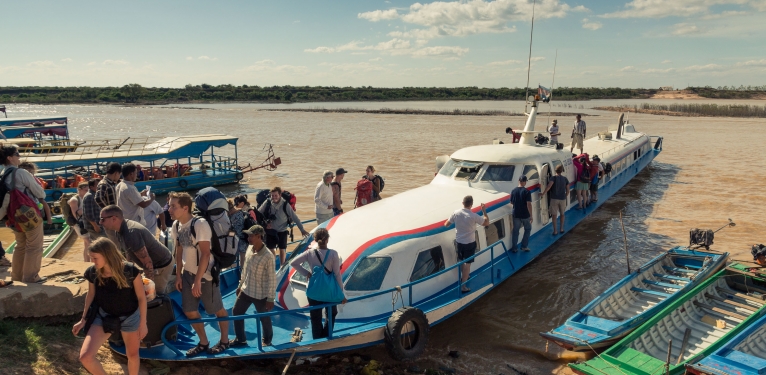 By Limousine
By Shuttle Service (Complimentary)